Customization options available in SecurePayStubs
Here are the things you can customize when generating a pay stub with SecurePayStubs.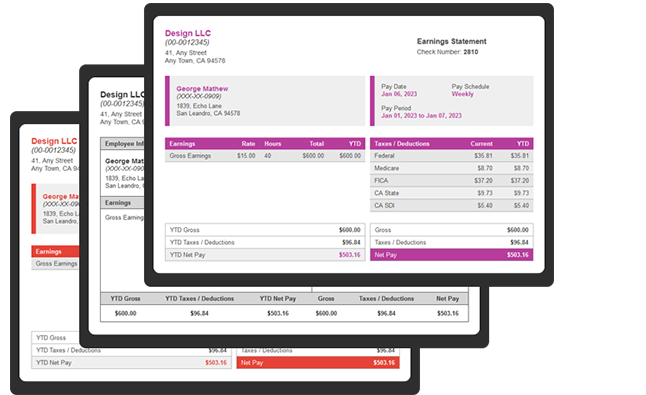 Paystub Templates
SecurePayStubs offers a library of free professional looking paystub templates. You can custom choose the right stub template that fits your business needs at no extra cost!
Preview Stub Samples
---
Business Logo
Generating pay stubs with your business logo is necessary as it is the foundation of your business's brand identity.
Customize the pay stubs that you generate for your employees and contractors by adding your business logo.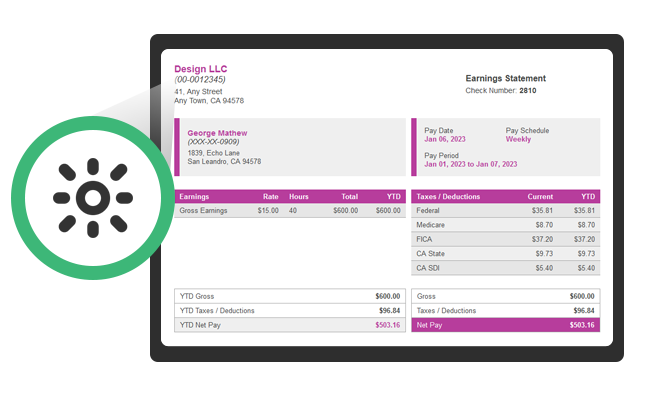 ---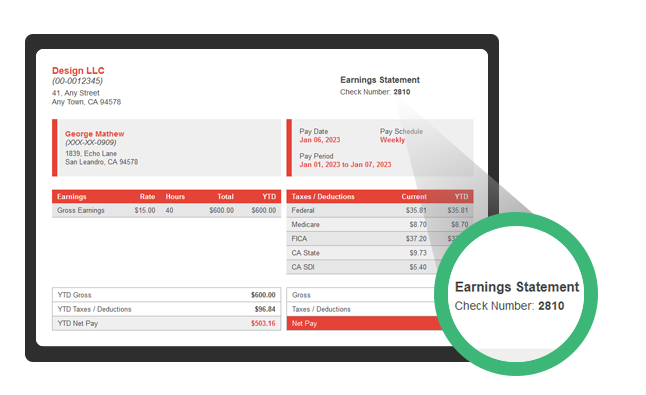 Check Number
The pay stubs you issue to your employees or contractors must be unique and easy to find.
SecurePayStubs allows you to provide a unique check number for every pay stub you create for your employees and contractors.
---
Other customization options
SecurePayStubs also offers other customization options such as including employee's time-off information and deposit slip on pay stubs.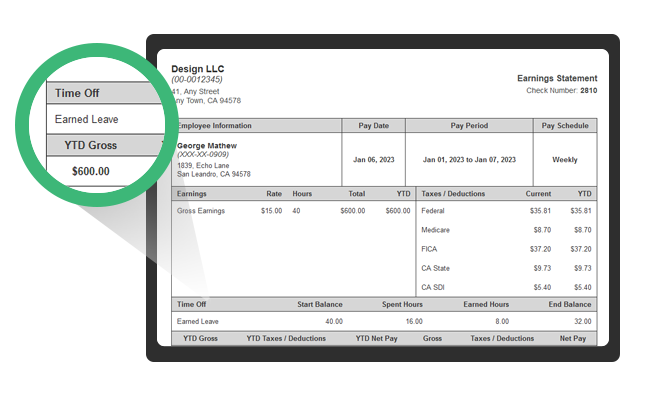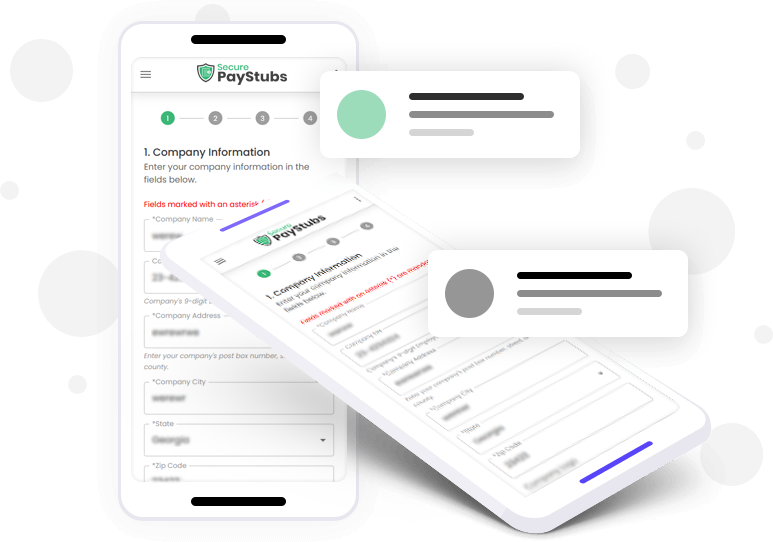 Why create paystubs with SecurePayStubs?
SecurePayStubs is a fast and easy way to create pay stubs online. It's the right choice for small businesses and self-employed individuals who are looking to generate paystubs online.
SecurePayStubs also calculates federal and state taxes based on current tax laws and requirements, thereby making it easy to generate accurate online paystubs in just a few clicks!
Create Paystubs Now
Love what we got to offer?
Try out the various customization options we have provided and generate pay stubs with SecurePayStubs.
Frequently asked questions
My pay stub template has watermarks in it. What to do?
The pay stub template has watermarks in it because you haven't completed the order yet. Once you complete the order successfully by making payment, the watermarks will be automatically removed.
How many changes can I make in the paystub?
You can make as many changes you want to your pay stubs created using SecurePayStubs. There's no additional charge or limit to the changes you make.